Speakers
Sunday, July 26
Public Plenary (free to the public): Urban and Suburban Wildlife Management - Common Trends and Issues of International Society -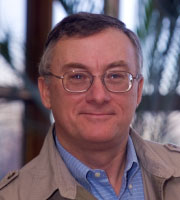 Dan Decker is a professor and chair in the Department of Natural Resources at Cornell University and a director of the Human Dimensions Research Unit (HDRU), where he has been involved in studies of the human dimensions of wildlife management for 40 years. Dan served as President of The Wildlife Society (TWS) in 2003-04, and prior to that as Northeast Representative to TWS Council and President of the Northeast Section of TWS. He is an elected TWS Fellow and recipient of 2012 The Wildlife Society Aldo Leopold Memorial Award. Dan's research and extension/outreach interests include discovery and integration of human dimensions insights to serve wildlife policy and management. The goal of this work is to contribute to improving the capacity of management professionals in public fish and wildlife agencies. Dan has served as consultant, advisor or research contractor to several state and federal agencies, including the National Park Service, US Forest Service, US Fish and Wildlife Service, NY Department of Environmental Conservation, CO Division of Wildlife, AK Department of Fish and Game, and FL Fish and Wildlife Conservation Commission.
http://dnr.cals.cornell.edu/people/daniel-decker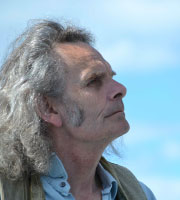 Rory Putman worked for many years within the Biology Department of the University of Southampton, where he established and led the University's highly-regarded Deer Management Research group; latterly he moved to become Research Professor of Behavioural and Environmental Biology at the Manchester Metropolitan University. He now works as a freelance environmental consultant and wildlife adviser based in Scotland. He has worked widely in the UK and overseas, with research efforts focused on the behaviour and ecology of ungulates - always with the applied focus of helping to develop more sensitive and more effective methods of managing ungulate populations and their impacts on agriculture, forestry or conservation interests. He holds Visiting Professorships at the University of Utrecht (The Netherlands) and at the Institute of Biodiversity of the University of Glasgow, UK. He has written 13 books and over 100 technical articles on the biology and management of deer and other ungulates.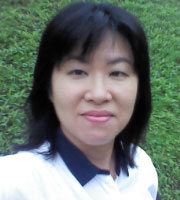 Mayumi Yokoyama received a Ph.D. in the study of population management of Ezo sika deer from Hokkaido University. While she worked at the Nature Museum in Hyogo, she conducted research on establishment of wildlife management system in Hyogo Prefecture. Latterly, she has concurrently worked at both the Wildlife Management Research Center, Hyogo, and the University of Hyogo. She studies the management and biology of the sika deer population, the damage reduction and conservation of the Asiatic black bear, and urban wild boar and the raccoon. Wildlife and people are adjacently living in Japan; therefore, she has studied from every aspect by focusing on the proper sense of distance between wildlife and people.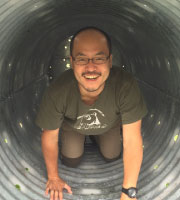 Yoshikazu Sato is a professor of wildlife ecology at Rakuno Gakuen University in Hokkaido, Japan, where he has studied brown bear ecology and management, with particular interest in ecological understanding of the cause of human-bear conflicts and its application for conservation and management. In 1991, when he first met a female brown bear with her cubs grazing on the subalpine grassland in the Daisetsuzan National Park in Hokkaido, he was overwhelmed by their beauty and strength. Since then, his interest has focused on all aspects of brown bears. He received a B.S. from Hokkaido University in 1996 and completed an M.S. and a Ph.D. in wildlife management at the University of Tokyo in 1998 and 2002, respectively. He has been an active member of the Wildlife Society, and International Association for Bear Biology and Management. He has also served as Secretary-General of the Mammal Society of Japan and Vice-President of Japan Bear Network since 2012.
Monday, July 27
Plenary Lecture: Education for the Future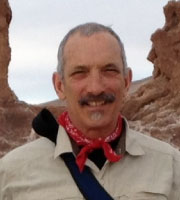 Dan Edge has been Department Head of the Department of Fisheries and Wildlife at OSU for 13 years. He holds BS degrees in Wildlife Biology and Forestry, MS in Wildlife Biology and PhD in Forestry all from the University of Montana. Dan has conducted research on goats and sheep in Pakistan; elephants in Malaysia; elk, deer and grizzly bears in Montana; cavity nesting wildlife in Thailand; and bighorn sheep, elk, songbirds, small mammals and amphibians in Oregon. The majority of his research since coming to Oregon has focused on small mammals and songbirds in forest and agricultural habitats. He served as the Extension Wildlife Specialist at OSU for 10 years and was appointed as the first Chair of the Bob and Phyllis Mace Watchable Wildlife Program. Dan has received four national teaching awards and was an early pioneer in distance education at OSU. He led the development of the first online BS in Fisheries and Wildlife Science in the nation and the development of the first Professional Science Masters in Fisheries and Wildlife Administration in the nation. He directs a study abroad program in Chile each winter and has conducted professional training programs in China, Malaysia, Thailand and Venezuela. Dan is currently President of the Oregon State University Faculty Senate and Past-chair of the Association of Public and Land-Grant Universities Board of Natural Resources.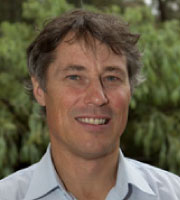 Stephen Sarre is a research scientist with a particular emphasis on the application of molecular and field approaches to the study of population dynamics of rare or declining wildlife as well as super-abundant species. He is also interested in understanding how the genomes of organisms influence, and can be influenced by, their environment and how that understanding can be integrated into the analysis of ecological systems. His specific teaching responsibilities at undergraduate level are in conservation genetics and conservation biology and he supervises honours and postgraduate students working on the genetics and genomics of Australian wildlife. He was for seven years, the Education Program Leader within the Invasive Animals Cooperative Research Centre and is currently the Program Leader and Professor for Environmental Genetics and Genomics within the Institute for Applied Ecology at the University of Canberra.
Tuesday, July 28
Plenary Lecture: Invasive Species Management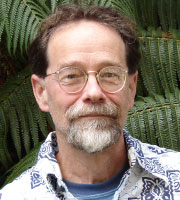 Steven C. Hess began his career as a teenager in South Florida fishing for sharks at Mote Marine Laboratory. He got degree in biology from Florida State University in 1981, and studied birds in New England and Central America. He studied tropical forest ecology in Panama and Belize and received an M.S. in Forestry from the University of Montana in 1995. Steve developed a population monitoring scheme for the Yellowstone bison and received a Ph.D. in wildlife biology from Montana State University in 2002. He is currently a research wildlife biologist with the US Geological Survey conducting studies on the effects and management of invasive mammals in Hawaii, including feral cats, feral pigs, and other large mammals that have never been domesticated.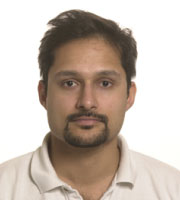 Sugoto Roy completed his BSc in biology and MSc in wildlife management from Imperial College, London University. Having completed his PhD on the invasive small Indian mongoose in Mauritius in 2001 he has been working on the management of invasive mammals for 15 years. Projects he has undertaken include the eradication of mink from islands in the Hebrides of Scotland, the management of feral cats and livestock in the Caribbean and a range of invasive species management projects in the UK.
Wednesday, July 29
Plenary Lectures: Long-term Research and Monitoring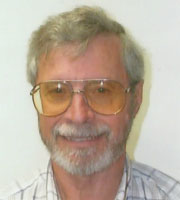 Dale McCullough was born on a farm in Salem, South Dakota, a town of 1,200 people, where he grew up working on the farm and hunting and fishing with his father. After a two-year service in the U.S. Army he completed a B.S. at South Dakota State University, an M.S. at Oregon State University, and a Ph.D. at UC Berkeley in the Museum of Vertebrate Zoology with Professor A. Starker Leopold. He did his dissertation on the rare tule elk, 450 at the time, and spent many years working on its recovery to a current population of 4,000+. In 1965 he was named as an Acting Assistant Professor for a year in the Department of Zoology. After obtaining his Ph.D. in 1966 he joined the faculty at the U. Michigan, Ann Arbor, and spent the next 28 years researching white-tailed deer on the E. S. George Reserve, and sponsoring many graduate students studying a wide array of species. In 1980 he returned to UC Berkeley with a joint appointment in the Department of Environmental Science, Policy, and Management and the Museum of Vertebrate Zoology, where he began long-term studies of black-tailed deer and coyotes at Hopland Field Station, and began more work internationally. His earliest work in Asia was a 1973 survey of large mammals in Taiwan. In 1985-86 he studied kangaroos in the outback in Australia, and later on muntjacs in Taiwan, giant pandas in China, and sika deer throughout their range in Vietnam, Korea, China, Russia, Taiwan, and Japan. Although he retired in 2004 he has continued research on kangaroos and drought cycles in Australia, and Amur leopards and Siberian tigers in Far East Russia, the leopard being the most endangered large cat (about 30 left) in the world.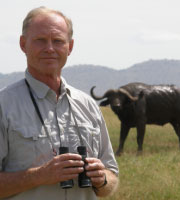 Anthony R.E. Sinclair is Professor Emeritus at the University of British Columbia, Vancouver, Canada and was Director of the Beaty Biodiversity Research Centre. He is a Fellow of the Royal Society of London and the Royal Society of Canada. He was awarded the Aldo Leopold medal from The Wildlife Society, USA, in 2013. He has conducted ecological research on the role of biodiversity in the functioning of many ecosystems around the world including Africa, Australia, New Zealand and Canada. He has worked with many different types of organisms to put together the food webs and their dynamics that cover 50 years. This work included the regulation of mammal populations, food supply, nutrition, predation and disease, the causes of migration and multiple states in Serengeti, Tanzania. These studies are synthesized in six books. He has worked in Canada on cycles of snowshoe hares and in Australia on endangered marsupial populations and predation by exotic carnivores.
www.zoology.ubc.ca/person/sinclair
Thursday, July 30
Plenary Lectures: Hunting as Sustainable Wildlife Management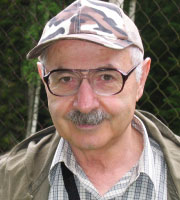 Baskin, Leonid M. was born at Moscow, in 1939. He was educated in the Moscow State University as biologist-zoologist. After the university he served as a director of reindeer farm at Kamchatka. Then, he completed a post-graduate curse in the Moscow State University. Since 1968 Baskin has been working in the Institute of Ecology and Evolution of Russian Academy of Sciences. In 1968, he received a degree of a candidate of biological sciences; in 1975, a degree of doctor of biological sciences. Since 2006, Baskin has a title of Professor as a scientific leader of 8 doctors and candidates of sciences. Baskin published 10 books and about 150 papers. His most well-known books in English are: "Hudson, R.J., Drew, K.R., and Baskin, L.M. Wildlife Production Systems. Cambridge University Press, Cambridge. 1989. 469 pages", "Baskin, L.M. and Danell, K. Ecology of Ungulates. Springer, Berlin. 2003. 434 pages".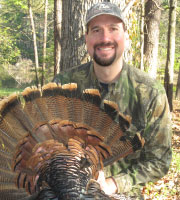 Darren A. Miller, Certified Wildlife Biologist® and Science Advisor, has been employed by Weyerhaeuser Company for 17 years and manages Weyerhaeuser's Southern Environmental Research Program. He received a B.S. in Wildlife Management from Eastern Kentucky University (1991) and an M.S. in Wildlife Ecology (1993) and a Ph.D. in Forest Resources (1997), with an emphasis in wildlife ecology, from Mississippi State University. Dr. Miller is Past- President of the Southeastern Bat Diversity Network and the Southeastern Section of The Wildlife Society. He is currently the Southeastern Section Representative to the governing Council of The Wildlife Society and Editor of the 11th National Wild Turkey Symposium. Dr. Miller has over 80 peer-reviewed publications on a wide diversity of topics and taxa. He is also adjunct faculty at 4 universities, serving on over 25 graduate student committees. Interests include wildlife/habitat relationships, forest management, forest bats, wild turkeys, and hunting/conservation.