Banquet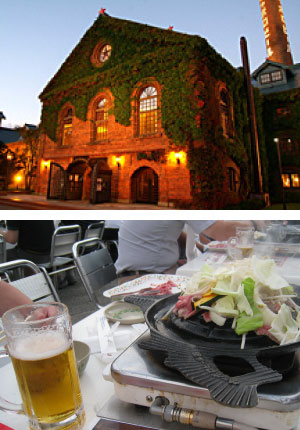 Beer Party (Banquet)
18:30-, July 29, ¥5,000-  SOLD OUT!!
A banquet will be held at Sapporo Beer Garden. The Genghis Khan Hall in its old glory is a red brick building with ivy climbing up the sides. Built in 1890 (the year 23 of the Meiji era), it served as a government office building when the government was sending pioneers to Hokkaido. This profound historical building has an atmosphere that will give you a unique feeling every time you set foot inside.

You need to register yourself in advance.
The fee (¥5,000-) includes:

Genghis Khan-style fresh barbecued lamb with vegetables
All-you-can-drink (Sapporo beer and soft drink)
a bus ride from the Congress Venue to Sapporo Beer Garden and from the Beer Garden to Sapporo and Odori Stations
Sapporo Beer Garden HP:
http://www.sapporo-bier-garten.jp/foreign/english.php